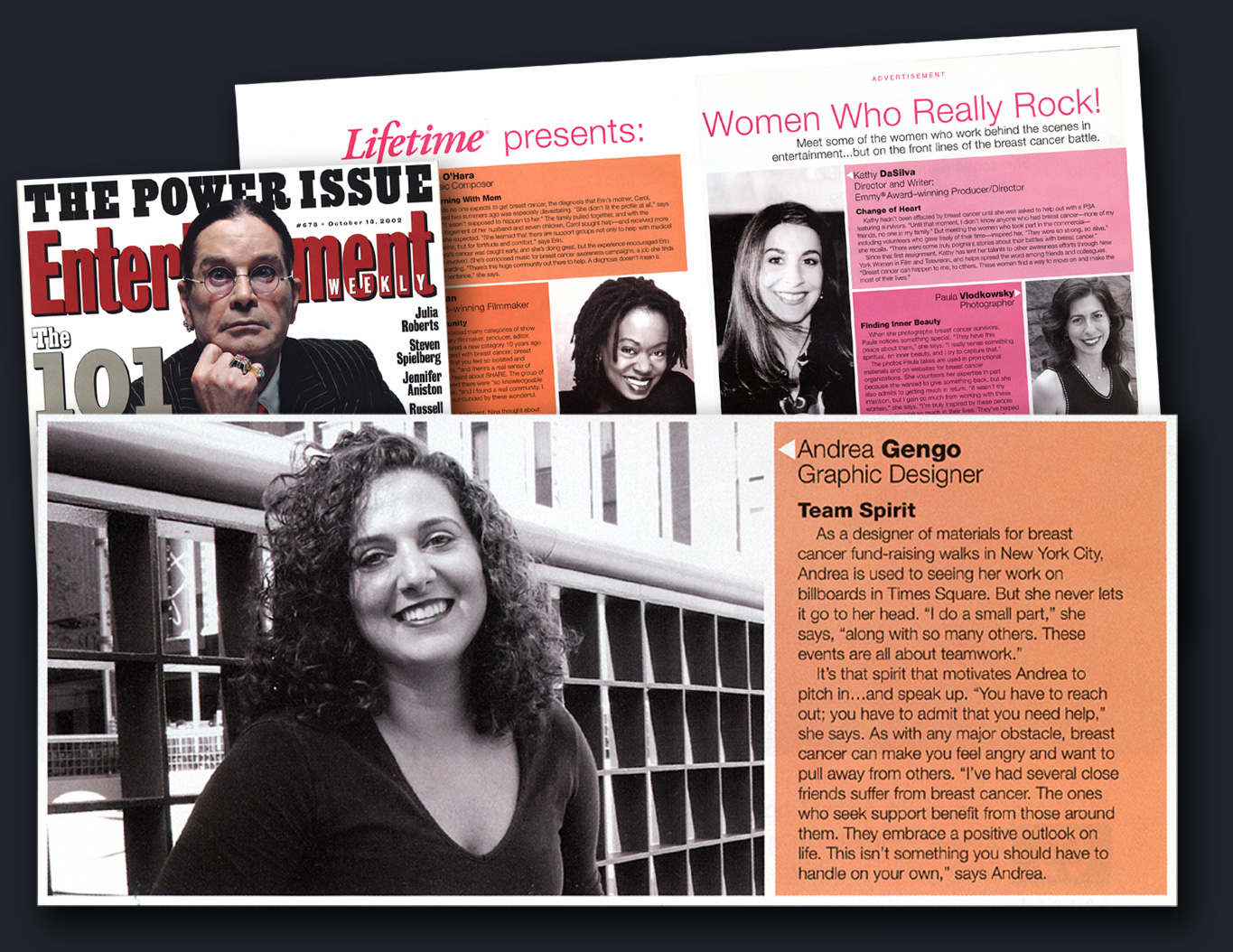 Andrea was featured in Entertainment Weekly in October 2002. She was recognized for her pro bono work for organizations supporting people with breast and ovarian cancer. She continues to donate her time and talent to these and other causes.
Let's Work Together
TELL ME MORE ABOUT YOUR PROJECT
Please feel free to contact us with any questions or comments. We are confident that we can be of service to you no matter how large or small your budget or the scope of your project.